10U inspired by EMS VCS3 (stock)
Stock item! Normally I make all my cases on order, but sometimes I make a few extra, so this black one is in stock for quick delivery. It has no rails or power installed yet, so you can still choose all options here.
A homage to the 1969 classic by EMS, the VCS3. I was inspired by its angles and the iconic slots which apparently were speaker openings in the original.
Dimensions: My 10U model based on the VCS3 is app. 35cm deep and 39cm high. Width depends on the amount of HP (84HP is 527mm) + 12mm sidepanels on each side.
For other widths and/or other models of cases, check out my configurator!
Case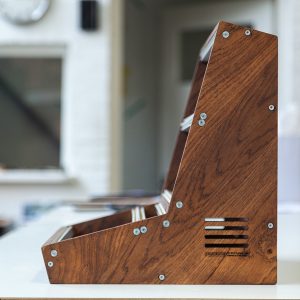 eurorack size - 10U VCS3 style, 84HP
Wood finish
This case has been designed in 'classic vintage brown' look, but can also be made in different colours!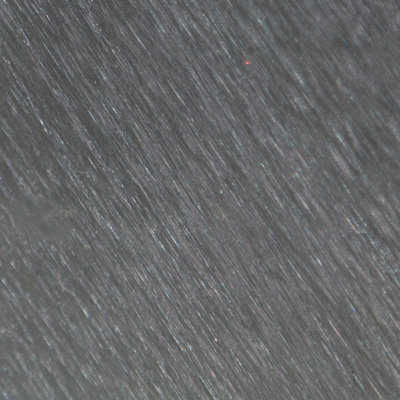 wood finish - Black coloured linseed oil
Rails colour
Also here it is designed with aluminium rails next to the black wood, but black rails can look amazing too! Standard with threaded brass inserts on this case.
Optional power
The MeanWell rt65b PSU gives +12V 2800 - 3500mA -12V 500 - 1000mA and 5V 5000 - 8000mA, supplied with Modular Synth Lab bussboards and a DIY cable kit for (easy) self-assembly.
Shipping box
Alternatively to the shipping crates, I now also offer super-strong triple-layered cardboard boxes. The case itself is packed inside with foam blocks. Quite a good solution for international transport!
Only 1 left in stock for quick delivery
| | |
| --- | --- |
| Brand | |
| Finish | Brown (nut) coloured linseed oil |
| Material | |
| Rails colour | Aluminum |
| Rails insert | M3 threaded inserts in aluminum (per 3U) |