SPECIAL EDITION: 22U 200HP Eurorack case in pink with graphics
This is a unique one-of-a-kind case, specially made for Superbooth 2022 and available for you!
The print has been specially made for 2 Many Synths and is laser engraved in the solid oak which is oiled with a beautiful salmon coloured linseed oil.
All comes together in an impressive 22U 200HP case, with black rails, support in oak halfway to prevent the rails from flexing too much and powered with 4 MeanWell rt65b power adapters and 8 bussboards for a total of 160 modules. Fully wired and ready to patch!
Graphic design concept: @_popcornbrain
Illustrations: @gungorcenk
Solid oak case: @2manysynths
Power PSU: Meanwell rt65b
Bussboards: @modularsynthlab
If you are interested but live outside of Europe contact me, we can order a shipping crate and figure out the best and most affordable way to ship it overseas.
Eurorack case size

eurorack size - 22U (7x 3U, 1x 1U), 200HP
Rails colour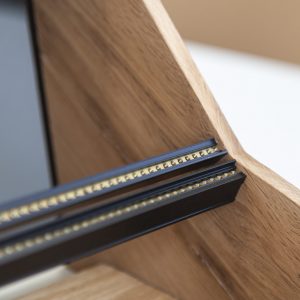 Rails insert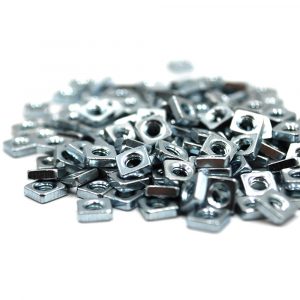 inserts - M3 slide nuts (per 20 pcs)
Power supply
For power there is combination of ModularSynthLab bussboards (20 connectors) together with a RT65B PSU from MeanWell (giving +12V 2800 - 3500mA -12V 500 - 1000mA and 5V 5000 - 8000mA). The case comes pre-wired (you will only need to connect the PSU to the power socket all other cables are in place).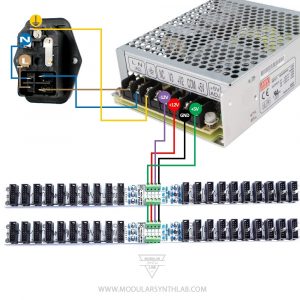 power supply - 1x PSU + 2x Bussboard (all cables pre-wired)
Oak finish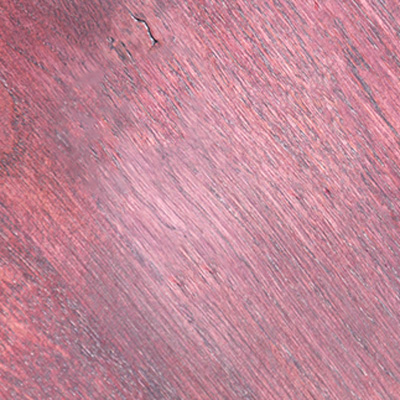 wood finish - Custom-colour
Power socket
1 power socket for 3 PSU's max to not exceed the 10A fuse, otherwise select multiple!
A power socket with an integrated 10A fuse, build into the backplate of the case. (Also possible to order without PSU or bussboards if you arrange these yourselves/already have these)

power socket - Socket in back plate
Power cable
AC Power Cable – 1,5m long, max. 250VAC
Shipping crate (optional)
The smaller cases (3U & 6U) can be shipped with a good shipping carton, but with the bigger ones, it is best to have a shipping crate. A 6mm plywood box for 9U and 10U cases or a transport crate for 12U and bigger. For all overseas shipping and recommended within Europe.
Graphic design & engraving

custom amount - Custom amount for special engraving
Only 1 left in stock for quick delivery