SPECIAL EDITION: 9U 104HP case with Lichtenberg pattern
This is a Special Edition, made for Superbooth 2022!
This case has been 'burned' with a Lichtenberg fractal pattern. It works by passing electricity at a very high voltage between two electrodes while they are in contact with a piece of wood. An electrolyte (a solution that conducts electricity) is placed on the wood to help the electricity move between the two electrodes .. a super interesting and also quite dangerous technique! Good thing my friend build this machine with loads of safety measures 🙂
Case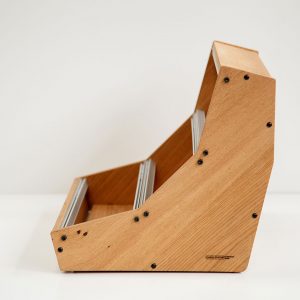 eurorack size - 9U (3x 3U), 104HP
Wood finish
The wood is unfinished (and burned with the Lichtenberg pattern) and bleached afterwards. Optionally I can oil it for you in any colour, but do note that the darker the colour the less visible the pattern will be
Rails colour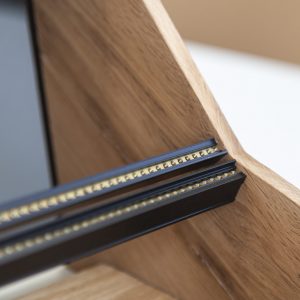 rails colour - Black (per 1U or 3U row)
Inserts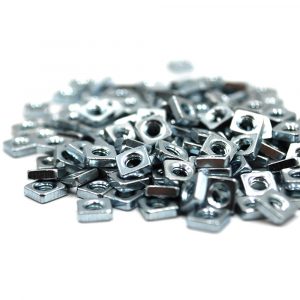 inserts - M3 slide nuts (per 20 pcs)
Power (optional)
The MeanWell rt65b PSU gives +12V 2800 - 3500mA -12V 500 - 1000mA and 5V 5000 - 8000mA, supplied with Modular Synth Lab bussboards and a DIY cable kit for (easy) self-assembly. There is also the option to have the cables pre-wired (you will only need to connect the PSU to the power socket all other cables are in place).
Custom amount
This amount is for my friend who actually has build the machine to burn this amazing pattern!

custom amount - Lichtenberg pattern engraving
Shipping box (optional)
Alternatively to the shipping crates, I now also offer super-strong triple-layered cardboard boxes for the smaller cases. The case itself is packed inside with foam blocks. Quite a good solution for international transport!
Currently out of stock, contact me for possibilities
| | |
| --- | --- |
| Brand | |
| Finish | Brown (nut) coloured linseed oil |
| Material | |
| Rails colour | Aluminum (included in price) |