SUPERBOOTH SPECIAL: Keystep Pro + 6U Eurorack
SUPERBOOTH 2023: I made a series of 12 (!) SUPERBOOTH SPECIALS on show in Berlin from May 11-13th. These cases & stands are also available for purchase here in the webshop on a first-come-first-serve basis. Normally I make most of my cases on order, with production times from 4 to 8 weeks, so it is a way of getting a case quickly, but there are also a few unique one-of-a-kinds that will not be reproduced.
This is a setup for a solid Oak stand, with a shelf for the (amazing) Keystep Pro in front and 2 Eurorack rows above! I made a similar setup for myself initially and presented that at the first Superbooth expo 3 years ago .. response was so good that I decided to take it into the collection. I can of course make other variations on request using my configurator here, but decided to make this one with black rails.
It also features the new Keystep Pro patch panel, allowing you to take all the outputs on the back of the Keystep Pro and bring them to the front of your Eurorack developed together with Voltage Vibes!
Disclaimer: Keystep Pro and patch cables EXCLUDED
Combination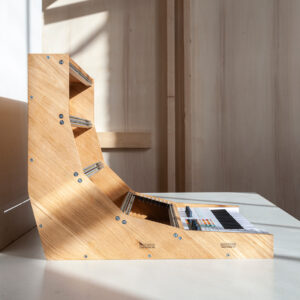 1 × Keystep Pro + Eurorack (sizes) - 6U + front shelf, 116HP (Arturia Keystep Pro)
Oak finish
This is the finish applied to all the solid Oak parts in the case.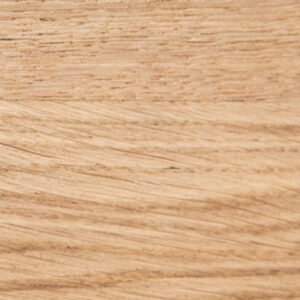 1 × wood finish - Osmo hardwax oil
Rails colour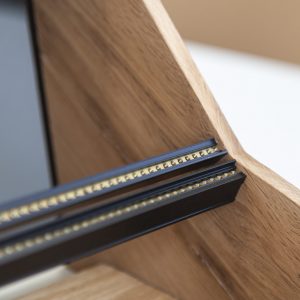 2 × rails colour - Black (per 1U or 3U row)
Rails insert

2 × inserts - 116HP pair of M3 threaded inserts
Power supply
The Meanwell RT-65B is a low-cost and efficient power supply, giving loads of power for a good price. By far the most popular and most sold PSU for Eurorack. The PSU's always come mounted to the case. The power is pre-wired on all low-voltage wires & ground. The final connection from the socket to the PSU has to be done by yourselves (no soldering, only cable stripping & a few screws).
RT-65B Specs: +12V 3.5A -12V 1.0A and 5V 8.0A, total output power 65W.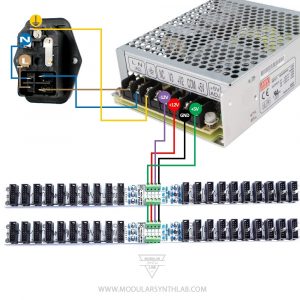 1 × PSU - Meanwell RT65-B (65W output)
Bussboards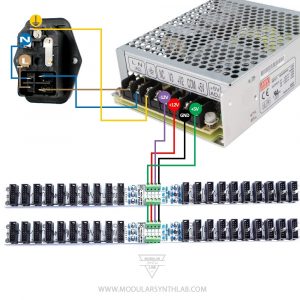 2 × Bussboards - Bussboard, all low voltage cables pre-wired
Power socket

1 × power socket - Socket in back plate
Keystep Pro patch panel
Officially launched at Superbooth 2022, this set of patch panels enables you to patch the back of your Keystep Pro to the front of your Eurorack! It has been developed together with Voltage Vibes and when ordered here the wood veneer on top will be oiled together with the wood from your case.
Soldering is not needed, since all comes pre-soldered and ready to patch! You only need patch cables to go from the back of your Keystep to the patch panel. It can be positioned vertical in a 3U row or horizontal in a 1U row.
Power cable
AC Power Cable – 1,5m long, max. 250VAC
Shipping box (optional)
Alternatively to the shipping crates, I now also offer super-strong triple-layered cardboard boxes for small & regular size cases. The case itself is packed inside with foam blocks. Quite a good solution for international transport as well!
Only 1 left in stock for quick delivery