Fronts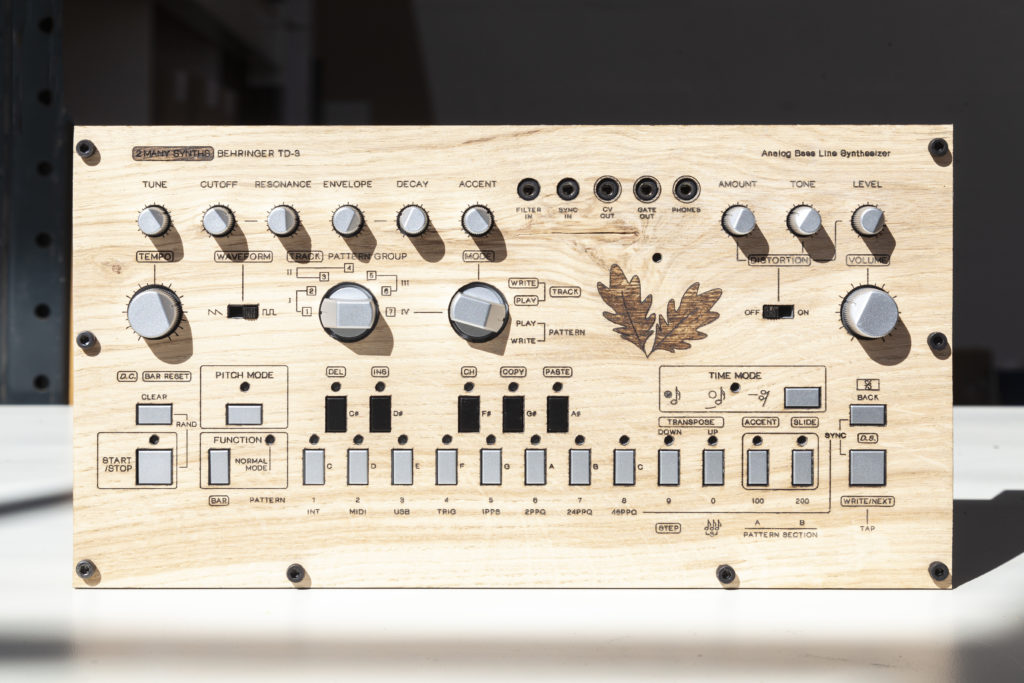 Synths come in various sizes; you buy something new, sell some gear and try to organise them in your (home-) studio.
I started making side-panels, fronts & stands for my own synths because I like things to be organised and share the same look & feel. The Neutron front panel I created is one of the first from the series after creating stands for my Korg Volca's. Now my collection shrinks & expands regularly.
I'm happy to share these items and the capability to create custom racks, fronts & stands for the synth-community! I'm using a laser-cutter, wood-tools like a router, sanding machines, etc. and the necassary 3d-modelling to prepare the technical drawings. I simply love making stuff!
Let's be honest, this puzzle will never stop because obviously … you never have too many synths 🙂
– Arjan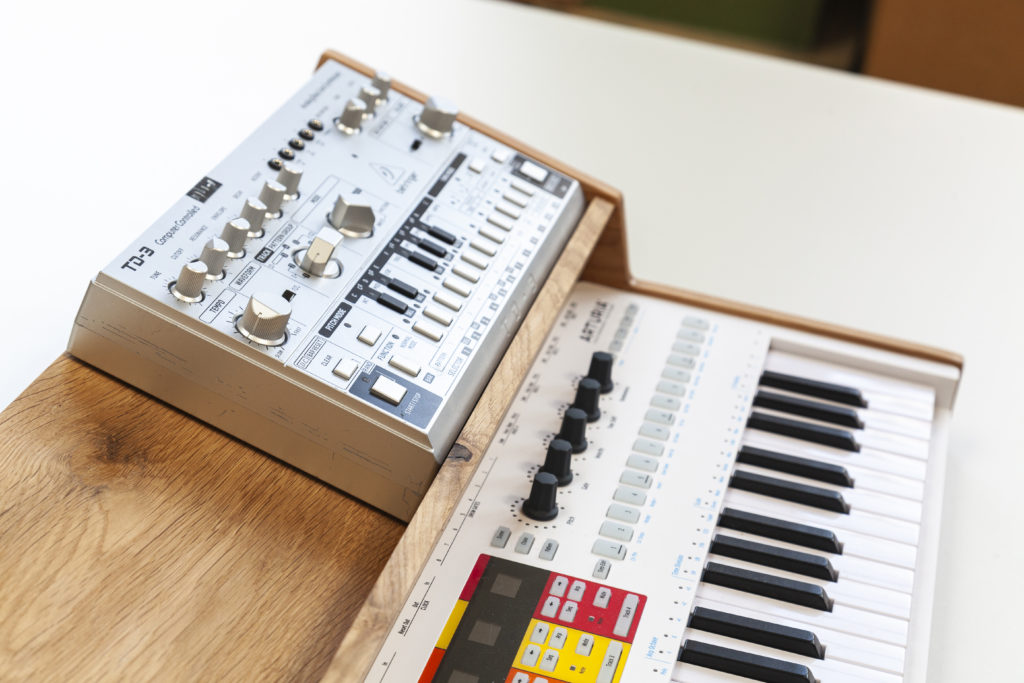 Custom parts for your synths!
Next to the 'standard' parts it is also possible to make custom parts for YOUR unique synth, a custom stand for a specific synth combination or any other request .. just let me know!